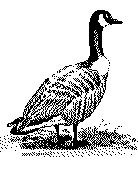 The Wild Geese Players of Seattle
The Other Bloomsday: Staged Readings
James Joyce's novel Ulysses takes place on June 16th, 1904. It follows the wanderings of Leopold Bloom, a Jewish everyman, and Stephen Dedalus, a young writer and Joyce's alter ego, as they wander the streets of Dublin. The centenary of Bloomsday, June 16th, 2004, was celebrated worldwide.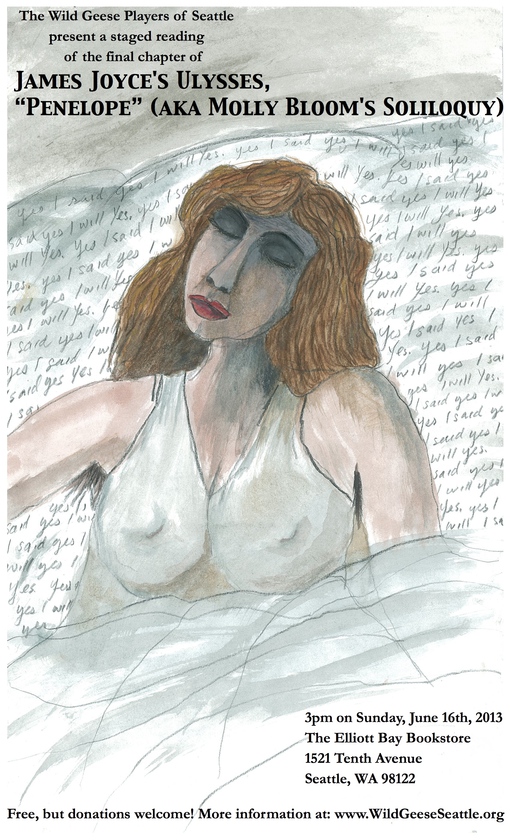 Penelope Reading: June 16th, 2013
In this, our sixteenth year, we conclude Ulysses! We will present a staged reading of Chapter 18, "Penelope", adapted from the 1922 edition of James Joyce's Ulysses, on 3pm on Sunday, June 16th, 2013, at The Elliott Bay Book Company, 1521 Tenth Avenue, Seattle, WA 98122.
The Players
The Wild Geese Players have been staging readings of Irish literature, by writers such as James Joyce and W.B. Yeats, in Seattle since 1998. We are a diverse group of people with an interest in Irish literature, and most of us are either Irish-born or have Irish connections. More generally, Wild Geese refers to the Irish diaspora, after the original Wild Geese, exiled Irish soldiers and their descendants who served in European armies in the 16th–18th centuries.
Join our announcements list to get notice of upcoming events. Join our Facebook group. Follow our Google+ page. Follow @wildgeesesea on Twitter. And see our archives for details of our previous shows.